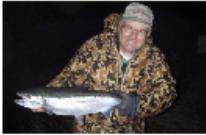 From the Publisher
"coolslideshowsportal.com" is a homage to the spirit of America; to people who love America, respect American values and are proud to be Americans. In brief, an extensive and diverse media library of candid videos and photos portraying everyday Americana.
I wanted to make viewing this website a pleasant experience -- one without those endless, annoying targeted ads and tracking cookies. Mercifully, and for that reason, coolslideshowsportal.com is published without advertising.
You can view and access 3 options by clicking on the WEBSITE VIEWING OPTIONS button above.
In all of these options the m4v and mp4 video formats allow easy downloading of any and all videos directly to your computer, cellphone, tablets and other mobile devices.
Thanks for taking the time to read this and I look forward to your membership. Remember, when you support this website with a paid subscription, you're supporting America and American values. So, click on the WEBSITE VIEWING OPTIONS button above and let's work together to repair and
MAKE AMERICA GREAT AGAIN!
Dave S.